Prevention: Your Daily Anti-Dark Spot Care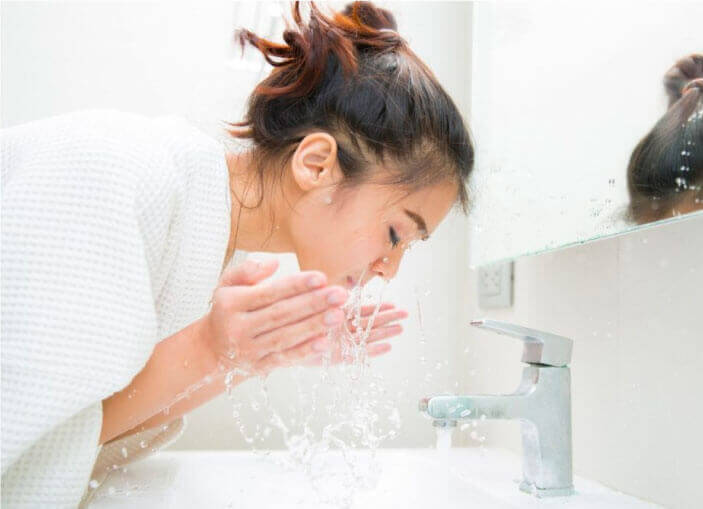 Now you've truly understood the horrors of UV rays, let's look into adjusting some daily habit
Are you scrubbing too hard while washing your face? The basic idea is to gently spread a generous amount of foam onto skin and let it remove the dirt. If you overstimulate your skin it will kick off melanin production, which can cause dark spots. Even when drying your face, a clean towel should be used to gently dab off the water instead of rubbing.
You can also try a soak in the tub to boost your skin's turnover rate! A 20-minute soak from the chest down in a bath of about 38~39°C will warm you right to the core, encourage your body to sweat and detoxify skin, and activate your skin's natural regenerative process.
ANTI-ACNE BATHS FOR BEGINNERS AND EXPERTS
A half-body bath doesn't just increase your metabolic rate, it also helps to relieve daily. stresses. Too much stress can leave you vulnerable to developing dark spots due to hormone imbalances. Make bath time more enjoyable by adding in your favourite scented bath products, or even by reading the occasional magazine.
For more advanced results, we recommend a salt bath. Just add a pinch of coarse salt or sea salt to the bathwater.
KEY POINTS FOR A SKIN-BOOSTING BATH
Temperature – A warm 38~39°C
Method – Only soak from the chest down
Duration – Approximately 20 minutes to activate sweating