Sunburn: Dealing With The Sunburn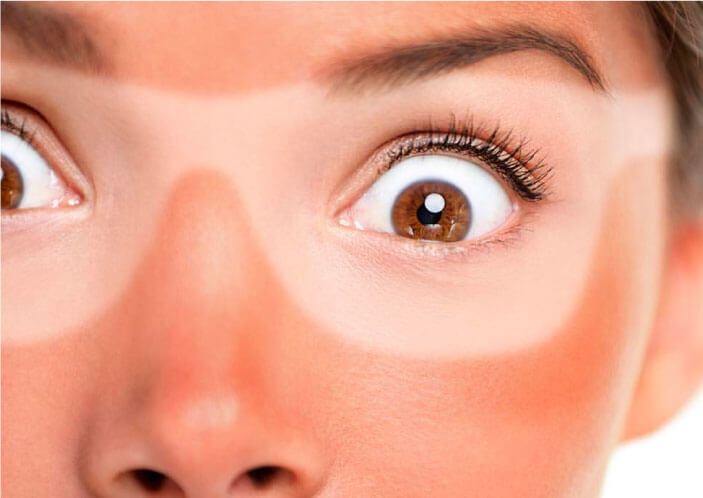 Tanned skin is a sign of health and beauty…says nobody, nowadays. It's now common sense that UV rays are extremely harmful.
A sudden sunburn should be treated as any other kind of burn. If your skin turns red and stings, apply a cold compress with a towel soaked in ice water. Repeat this step until your skin cools down and the redness subsides.
Sunburned skin is also prone to losing its natural oil and water content. Therefore it is important to rehydrate skin with intensely moisturising skin care.
STEP 3: TREAT DARK SPOTS AND COVER WITH MAKEUP
If by any chance if you develop dark spots due to sunburn, while you take steps to deal with them you can also conceal them with the proper makeup techniques.
You don't need thick makeup to hide your dark spots. Apply concealer only to areas of concern, and follow with a foundation with high moisturization and coverage.
Follow up by applying point makeup on either your eyes or lips to emphasise these features and draw attention away from spots. For example, those with spots under the eyes can use vibrant lip colours, while those concerned with the mouth or jaw can focus on eye makeup. This simple tweak is easy to learn and practice.
IF YOU GET A SUDDEN SUNBURN:
Sudden sunburn is equivalent to a burn! Remember to take proper aftercare immediately.
Apply highly moisturizing skincare on sunburnt skin
Ensure you have plenty of sleep and apply facial masks to rest your skin