Causes: Here's What Causes Dark Spots!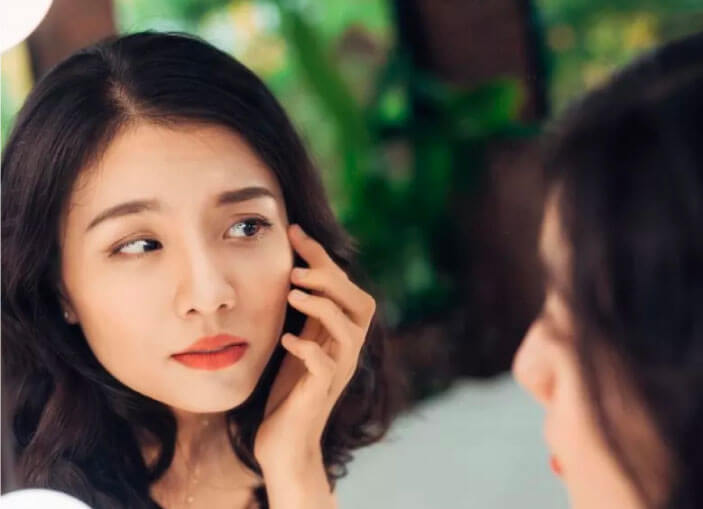 You glance into the mirror and–oh no, a dark spot! And it's getting larger by the day. There's no sight more shocking for the average woman. But how did this all start? There are various causes for dark spots, including aging and hormone imbalance, but the main culprit is definitely UV rays!
UV DAMAGE, SKIN DAMAGE AND DARK SPOTS
When skin is exposed to UV rays, it activates pigment-producing cells called melanocytes. They start to produce black eumelanin, the root of dark spots and freckles. Normally, eumelanin leaves the body together with dead skin cells. But as your skin's regeneration rate drops, it can remain in the skin.
Acne, bug bites, burns and the like can also cause skin inflammation, which activates melanocytes, which leads to more dark spots.
But not all hope is lost! To counter dark spots and freckles like these, we have a strong ally: Vitamin C.
If taken orally, Vitamin C will fade melanin pigment, and is also known to suppress melanin production as well (see the image). By also doubling up with Vitamin C from targeted skincare, you can prevent dark spots from occurring inside and out.
KEY POINTS FOR VITAMIN C SKINCARE
Apply skincare on clean, fully-cleansed skin.
For the best absorption, apply targeted care before bedtime.
Apply skincare with the pads of your fingers and don't pull or stretch skin!